Journey is touring with Billy Idol and Toto in 2022, and they'll be at T-Mobile Center, March 16, 2022. Tickets will be on-sale Friday, November 19, 2022 at 10AM at AXS.com.
Congratulations to everyone that won tickets November 15-19th by listening to Majic 107.7's Amber Lee – weekday afternoons. More chances to win Journey tickets will happen in December!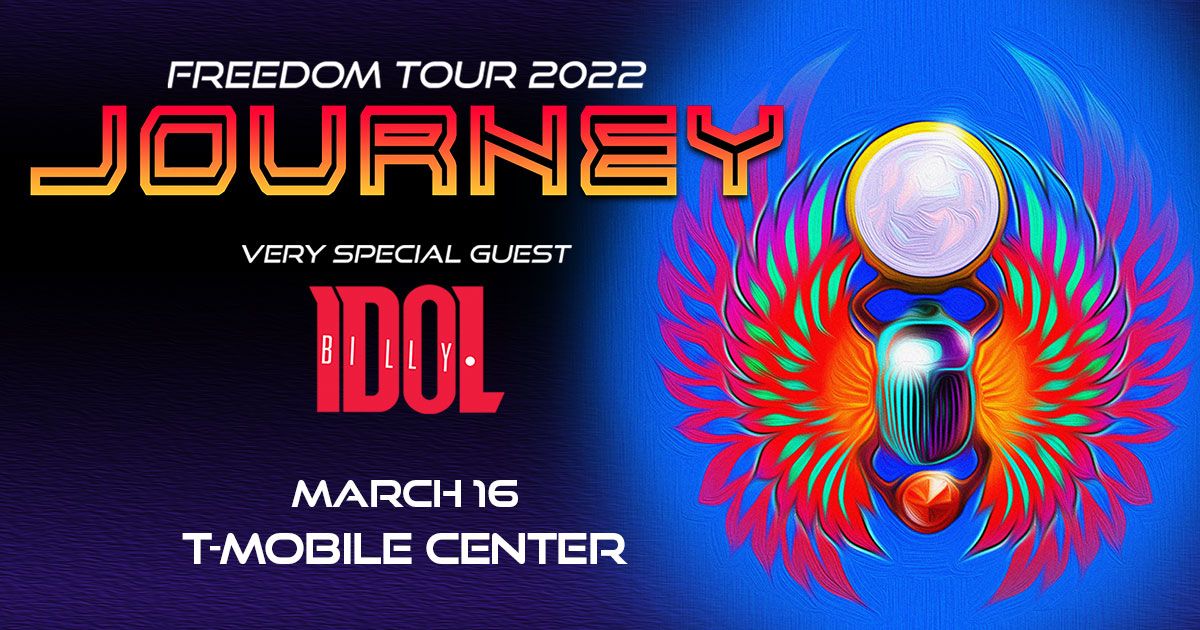 How many bands grow even more iconic with each passing year? It's a short list, and on it is Journey. In a career spanning five decades, Journey is a Rock and Roll Hall of Fame group with six Top 10 hits on the US Billboard charts.
You'll hear them perform songs like "Wheel in the Sky," "Faithfully," "Any Way You Want It," and that epic singalong, "Don't Stop Believin'."
Plus, you'll hear Billy Idol perform some of his most popular songs – "Rebel Yell," "Mony Mony," "White Wedding," and "Eyes Without a Face."