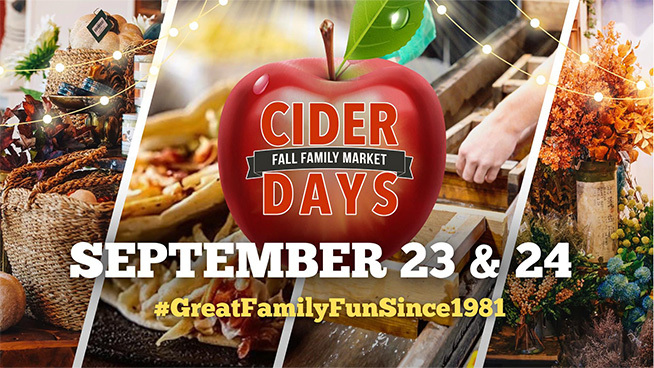 The Cider Days Fall Festival is BACK for it's 41st year at the Stormont Vail Events Center on September 23 and 24! Come experience the largest fall festival in Northeast Kansas. Enjoy a variety of entertainment, live music, shops, and food vendors!
Cider Days is a local family-owned event with multiple vendors including home-based businesses, commercial and food vendors. The event also has an annual apple pie bake off!
The festival takes place Saturday 9/23 from 10am-6pm and Sunday 9/24 from 10am-4pm. More information can be found on Cider Days' website.
Venue: Stormont Vail Events Center