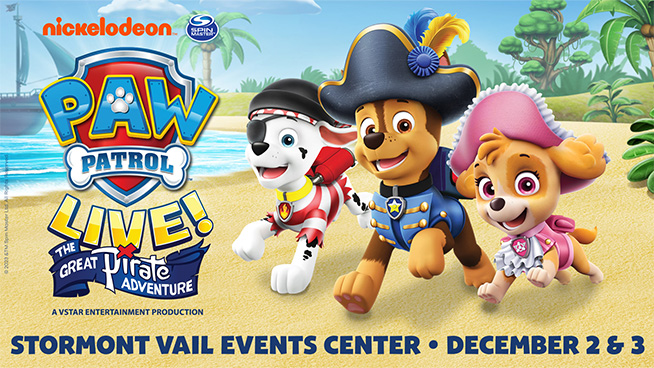 Do you have a little one who loves Paw Patrol and wants to win tickets to see them live?
You're in luck, just make sure to tune in to Majic 107.7 from November 13th to November 17th for some backwards trivia.
Here's how it works: we'll give you the answer at approximately 3:40 p.m., and then you'll have to listen for the question coming up at approximately 3:50 p.m.
Be the first caller with the correct answer and you'll win a 4-pack of tickets to Paw Patrol on December 3rd at 11 a.m. at Stormont Vail Events Center.
But that's not all! You'll also be entered into a grand prize draw for a chance to win 4 VIP tickets with a meet and greet with your favorite Paw Patrol characters.
Don't miss this opportunity to have some fun and see the most paw-some show ever!