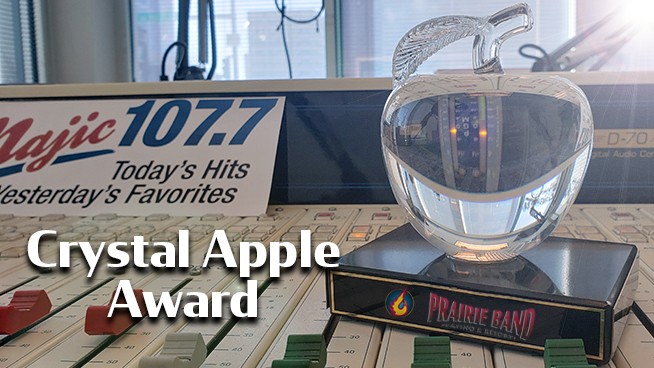 Our Crystal Apple Award winner for the month of October has been a positive influence to her students for the past 29 years and has no plans to slow down anytime soon.
Allow me to introduce you to Mrs. Elizabeth Giffin, an ELA teacher at Pomona's West Franklin Middle School. You may suppose that for a teacher to be on the job for so long would be a strain, but Mrs. Giffin says it has been incredibly fulfilling.
Mrs. Giffin's first career was in nursing, thus teaching was not her first choice. However, things did not work out in nursing because she had gotten married and started a family. So she changed careers, began teaching, and the rest is history, as she has made an impact on her pupils, particularly in Emily Hamm's email because her son is a student in her class.
Here's what Emily had to say about Mrs. Giffin:
Ms. Giffin has been instrumental in a seamless transition as my son changed districts and started middle school. She went above and beyond every day to make him feel welcome and at ease. Now that she has him in her ELA class, she works tirelessly to support all her learners and she ensures that all students are academically growing. Beyond academics though, Ms. Giffin also cares about the whole child and supports their social and emotional growth. She is a regular fixture at the bus loading zone both in the morning and afternoon with a welcoming smile and great conversation. Students often approach her to get a high five or a kind word.

Mrs. Giffin is a treasure and deserves the Crystal Apple Award for her contribution to the lives of children and adolescents at West Franklin!
Because of Mrs. Giffin's commitment to West Franklin Middle School she is going to receive the following:
Crystal Apple Award w/ her name on it
A Prize package from Prairie Band Casino and Resort
Also, West Franklin Middle School will be in the running for a $1,000 donation which will be given away in January 2024.
We appreciate Mrs. Giffin for her contributions and you can nominate your favorite teacher, principal, office administrator or coach for our Crystal Apple Award by sending us an email at [email protected]