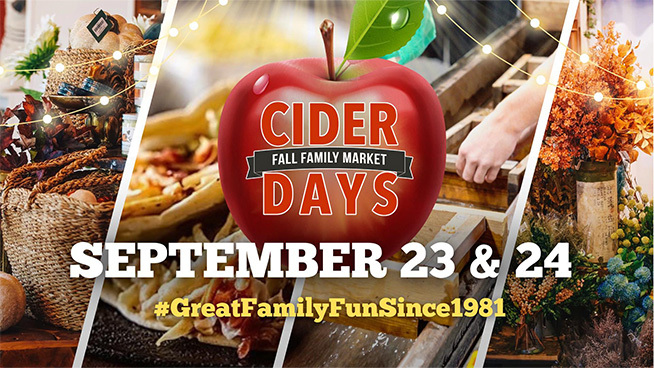 Cider Days Festival is coming to the Stormont Vail Events Center on September 23rd and 24th. This is a local family-owned event and a truly unique experience.
We want you to be able to enjoy this family market so we're giving you a chance to win four tickets to the Cider Days Festival. Listen for the keywords given on-air September 11-15 at 3:45pm and text them to 877-297-1077
At the Cider Days Festival, you can shop for the fall season while supporting local vendors, watch live demonstrations, listen to live music, and taste delicious cider and other treats. What's a better way to kick off the fall season?
Don't miss this opportunity to experience the largest fall festival in Northeast Kansas. It's a family-friendly event that you won't forget!