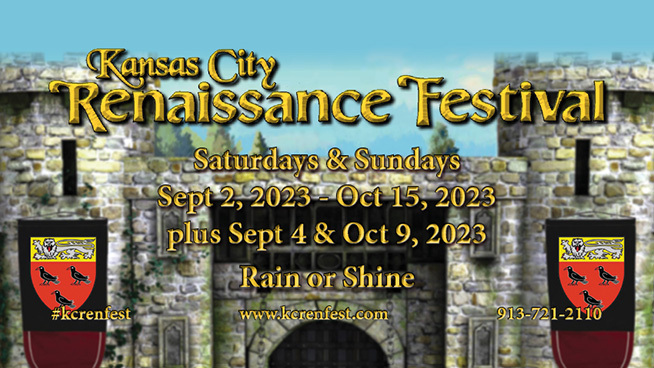 Are you ready for some medieval fun? Do you want to experience the magic of the Kansas City Renaissance Festival? Then listen up, because we have an amazing opportunity for you!
Listen Thursday, September 14 and Friday, September 15 for your chance to win four tickets to theKC Ren Fest. You'll be listening for you cue to call in at a quarter after each hour starting at 6:15am … and then every hour there after through 5:15pm
The KC Ren Fest is open weekends through October 15th. You can enjoy live shows and tournaments, authentic rides, unique arts and crafts, and delicious food and drinks. You can also dress up in your favorite Renaissance costume and join the fun on their themed weekends.
Don't miss this chance to win free tickets to the KC Ren Fest. Be ready to call in and be a winner. Save our number in your phone now – 877-297-1077