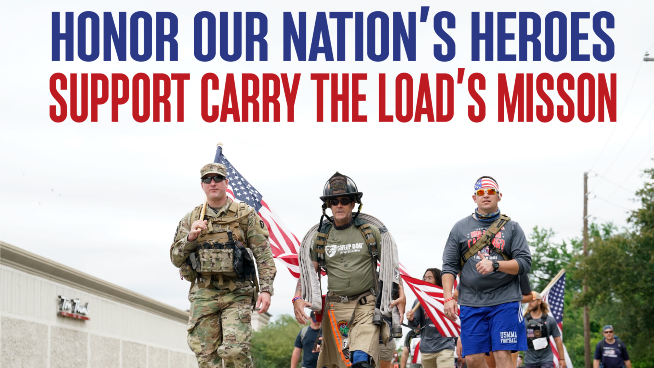 On Thursday, April 27, Carry The Load launched its Memorial May campaign to spread awareness of the true significance of Memorial Day. Carry The Load is a nonprofit organization that offers engaging methods to connect Americans to the sacrifices made by our troops, veterans, first responders, and their families. In the 20,000-mile, 48-state, and 85-rally Carry The Load National Relay, thousands of volunteers will walk.
The start of their Midwest route is already in progress and are planning to make stops in Kansas City, Overland Park, Lawrence, and Topeka on Wednesday, May 24th, and Thursday 25th.
To see the list of their route guide to find a location near you click here.
If you see them show your support by walking a portion of the walk with them, cheering and clapping them on in solidarity, or educating our young people about the Carry The Flag activities that will help inspire patriotism.
Cumulus Media Topeka stands in solidarity as we remember our fallen soldiers this Memorial Day Weekend.