---
Unscramble the letters and guess the word of the day to win big!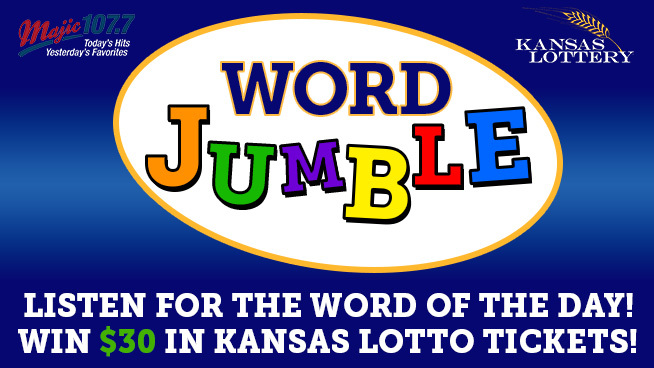 Beginning May 15th, the Majic Morning Show will be debuting their brand new game Word Jumble! We will announce the letters in the word in random order and we'll also you the category of the word. Then the first person to call in with the correct word will win a $30 Kansas Lottery Voucher! If we don't get a winner from giving the letters and the category, we'll give an additional hint.
Example:
Clue one will be: "The letters are R-A-D-E-L-C and the category is baby."
Clue two will be: "Rock a bye baby on the tree-top. When the wind blows…"
Everyone that wins the $30 ticket voucher is entered into a grand prize drawing that will include an additional $100 of Kansas Lottery tickets, a Visa gift card for four tickets to Worlds of Fun/Oceans of Fun, prepaid parking, and food/drink at the parks!