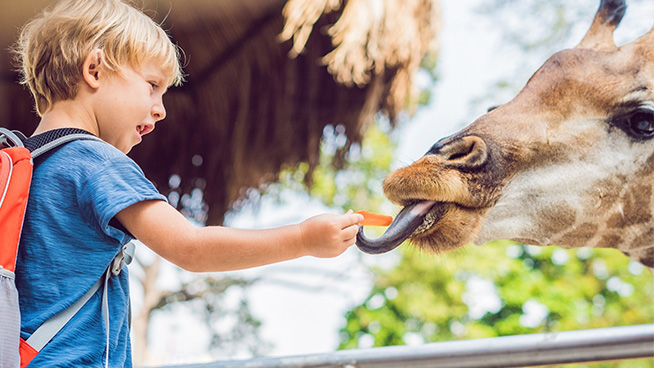 On March 10th, the Topeka Zoo will open the largest habitat in it's history! Giraffe & Friends is the year round home to the Reticulated Giraffe, Lesser Kudu, Ostrich, Grey Crowned Crane, and Thompson's Gazelle! This new habitat goes hand in hand with Camp Cowabunga, which opened in 2018.
The Topeka Zoo plans on bringing new and exciting features as part of it's Master Plan, while maintaining it's foundation as a conservation-based, educational destination for families in the community!
Giraffe & Friends will be an immersive experience for families with feeding opportunities both inside and outside! It features a giant giraffe playroom and a three-acre savannah habitat.
Listen weekdays March 6-10 during the Majic Morning Show, 5:30am-10am, for your chance to win a four pack of tickets to the Topeka Zoo and check out this newest experience!