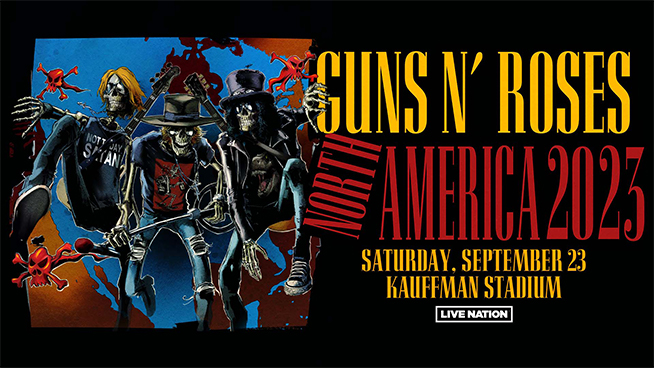 Slash, Axl, and Duff are bringing the night train back through Kansas City! Guns N' Roses will make a stop at Kauffman Stadium on September 23rd!
Tickets go on sale Friday at 10AM! Purchase your tickets here.
Listen in around 5pm for the keyword and text it in to our Dog Day Afternoon text line (877) 297-1077 for your chance to win a pair of tickets to the show!