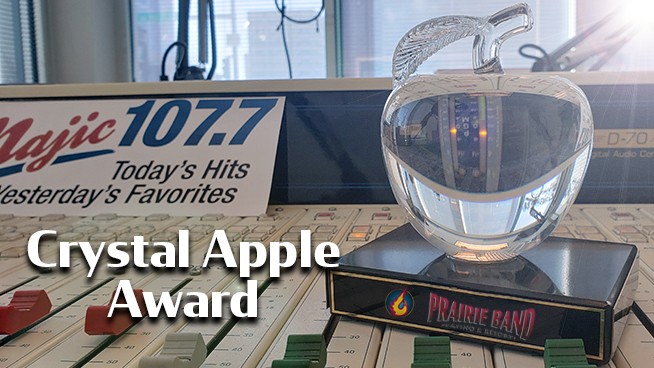 We are in the spirit of Thanksgiving, and Overland Park Elementary is grateful for Melissa Clark, who teaches fifth grade there. Melissa Clark is the recipient of our Crystal Apple Award for the month of November.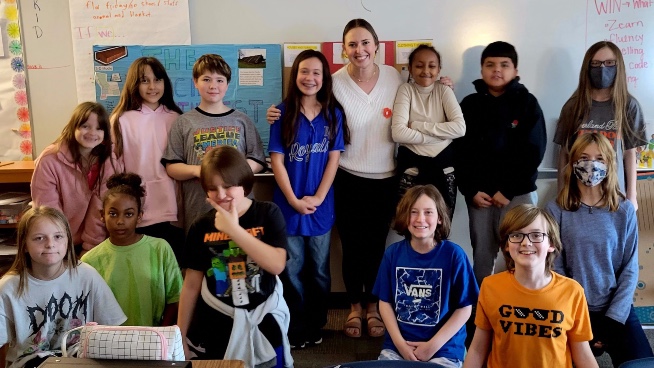 Melissa, who was recommended by Lacee Kulick, is a very committed teacher who gets along well with her students. Melissa, who doesn't have any children of her own, cares for her students as if they were her own.
Here is what Lacee had to say about Melissa on why she deserved the Crystal Apple Award:
Last Halloween, the school was debating canceling their Halloween Parade due to underprivileged students not being able to afford a costume to wear to school. Melissa said absolutely not, and reached out to many of her friends, colleagues, and family to gather donations for the kids to have a Halloween costume to wear. She even had some of her previous high school teachers donate. Melissa gathered MORE than enough cash and costume donations and the school was able to have a parade for the kiddos. 
The following items will be given to Melissa Clark as a thank you for teaching at Overland Park Elementary School:
Commemorative Crystal Apple Award (with her name on it)
Overnight stay at Prairie Band Casino and Resort
$60 to Embers Bar and Grille
$25 Prairie Cash
$45 Bingo Package
Also, Overland Park Elementary will be in a drawing to receive $1,000 at the end of the year.
If you know a teacher, office worker, administrator, or coach who deserves the Crystal Apple Award, please send an email to [email protected].