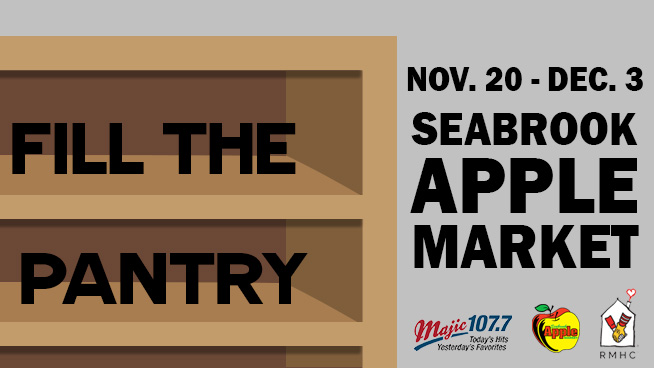 Seabrook Apple Market and Ronald Mc Donald House are in need of your help!!
Seabrook Apple Market will be holding it's annual Ronald McDonald House Pantry Drive November 20 – December 3. The pantry shelves and freezers are getting pretty bare so please mark your calendars and donate what you can! This annual event helps Topeka's Ronald McDonald House (RMHC) meet the basic nutritional and essential needs for families that stay at RMHC to be near their children who are receiving
lifesaving medical treatment at a nearby hospital. Needed items include meat, canned goods,
baking supplies, snacks, microwaveable meals, bottled water, cleaning products, and grocery gift
cards.
For more information, visit the Ronald McDonald House website HERE.
Want to help? Here are the details:
Date of Event: Saturday, December 3, 2022
Time of Event: 8 am – 4 pm
Location: Seabrook Apple Market, 1945 SW Gage Blvd., Topeka, KS 66604
Here's what is needed to fill the pantry: