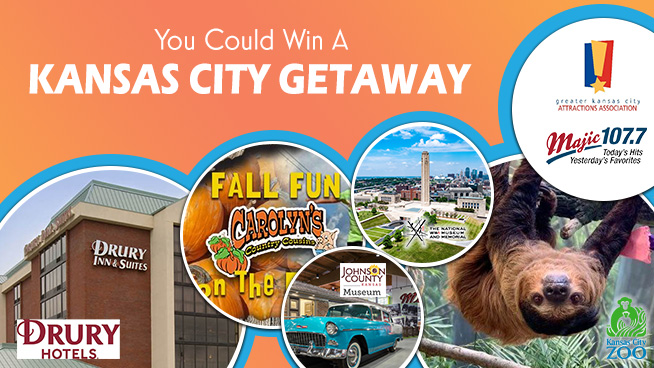 Want to get away and explore everything Kansas City has to offer? You don't have to go far to have an amazing vacation. Tune in every weekday for your chance to win a Kansas City Getaway Package from Greater Kansas City Attractions Association.
This package includes:
Play along with the Majic Morning Show's "One Question Quiz" weekday mornings at 7:30am and be the first caller with the correct answer to win the qualifying prize of a four tickets to the Kansas City Renaissance Festival! All qualifying winners will be put in a drawing for the Grand Prize package!