The incredible Edwards Twins are in town on October 30th at the Topeka Performing Arts Center and we are giving YOU a chance to win some free tickets! Not only are the Edwards Twins identical to each other but they are also a mirror image to over 150 superstar celebrities! For 37 years, Anthony and his twin brother Eddie Edwards have taken the stage and given audiences one of the worlds greatest impressionist acts of all time. Entertainment Tonight calls their Variety Show "Must Watch" and USA Today says "it's the most stunning range of impersonations you will ever see"!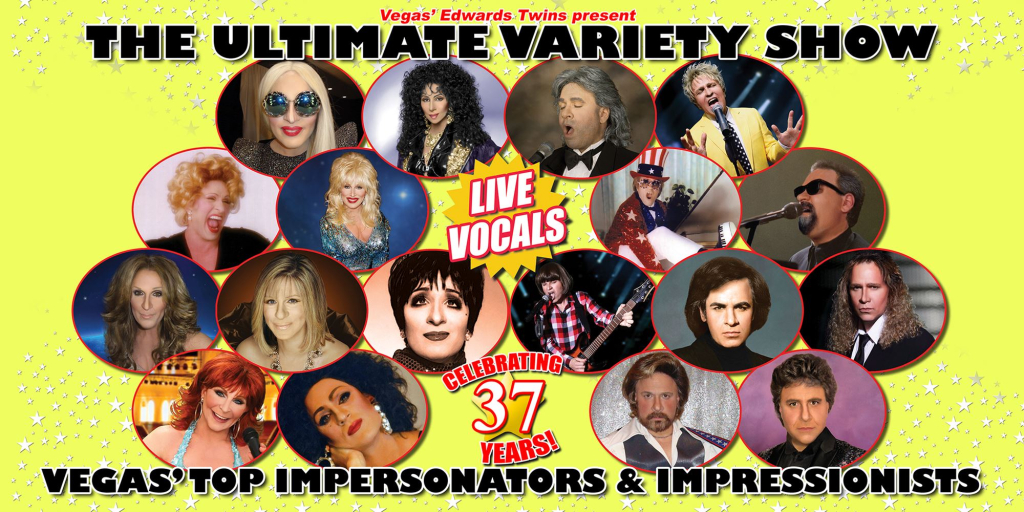 So do you want to know how to win a four pack of tickets?
All you have to do is listen to Majic 107.7 from (9/12 – 9/16) for the special keywords that you will then text in to 877-297-1077. After you do that you will be entered in a drawing to be the lucky winner of the Edwards Twins Ultimate Variety Show tickets and $50 to Red Robin in Topeka!
Good Luck!
For more information and to buy tickets visit: www.TopekaPerformingArts.org
Contest Rules: