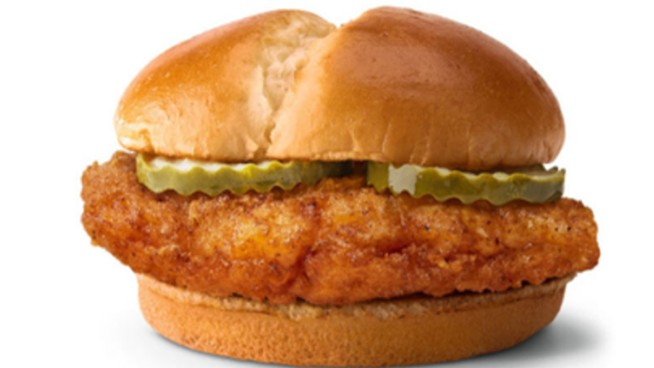 Wake up with the Majic Morning Show and WIN! Listen weekday mornings at about 6:15, April 18-22, 2022. You'll hear the Majic Morning Show's Knight & Norwood give you a new text keyword each day. Text in those keywords to our Dog Day Afternoon text line, and you'll be entered to win. At the end of the week, we'll select five winners.
The prize is a swag bag which will include a $50 gift card, a branded tote, a t-shirt, insulated branded cup, wireless phone charging pad, and sunglasses.
You can use that gift card to purchase a limited time deal of a Crispy Chicken Sandwich, Spicy Crispy Chicken Sandwich or Quarter Pounder with Cheese with a medium fry and a medium soft drink for just $6!