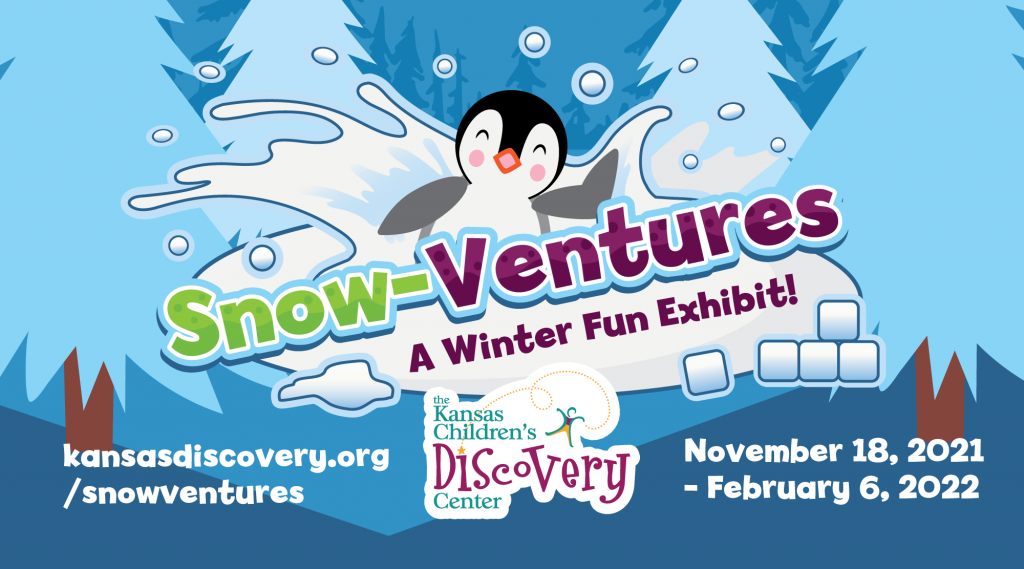 Dive into a winter wonderland in Snow-Ventures, a winter fun exhibit at the Kansas Children's Discovery Center! Visitors will glide across a special sock ice skating rink, run a penguin rescue, operate a winter market, start an avalanche, and learn some seriously cool science! This special exhibit created by the Kansas Children's Discovery Center will be open November 18, 2021 to February 6, 2022.
Tickets are on sale now at KansasDiscovery.org.
To win tickets, tune into Majic 107.7's Amber Lee – weekday afternoons at about 3:45 – January 17-21, 2022. Listen for the text keywords for your chance to win. A new keyword will be given each afternoon. And, the more keywords you send in, the better your chances of winning!
More details about the contest: Each correctly spelled keyword will receive a confirmation message to confirm their entry. Data and Messaging rates may apply when entering this contest. Tickets will be given away in sets of four, and we will be selecting five winners at about 4pm on Friday, January 21, 2022. Winners will be notified by text using the same number they entered the contest with.