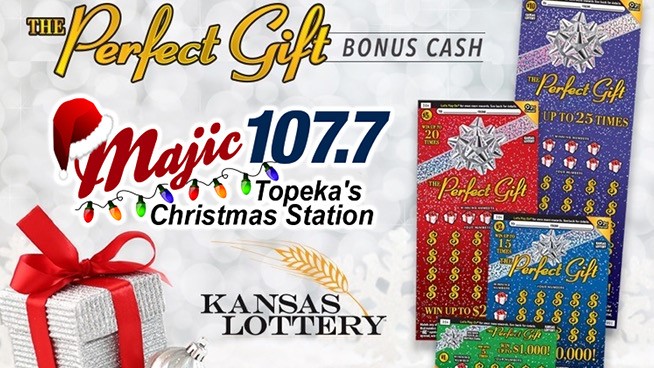 Tis the season to be…WINNING on Majic 107.7 as they joined together with the Kansas Lottery to bring you an opportunity to win some Christmas cash and 'Pick Your Perfect Gift!'
Go on Majic 107.7's Facebook page November 1st – November 21st, there we will give you two options and you tell us which gift you would like to receive and make sure you use the hashtag #Contest when you post your comment.
You will then be entered to win $20 in the Kansas Lottery the Perfect Gift ticket vouchers and all daily winners will then be entered to win the grand prized which is a $750 Visa gift card!
Happy Holidays from Majic 107.7.