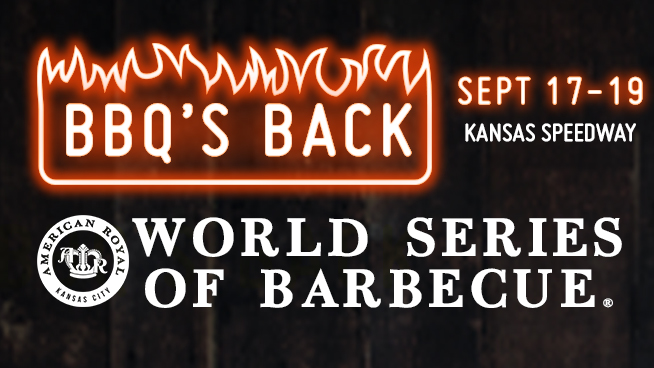 Say it with me everybody……ROAD TRIP!
Summer 2021 is soon coming to a close so what better way to end it by grabbing the family and taking one last excursion to the LARGEST BARBECUE COMPETITION IN THE WORLD!
The 41st American Royal World Series of Barbecue is coming to the Kansas Speedway where over 500 teams will go head to head and determine who is the ultimate 'Grill Master.'
Come on out and enjoy a weekend full of fun with
Live music
Beer and Cocktail Garden
BBQ Marketplace
Kids Fun & Activities (Saturday Only)
Friday – Kansas City's biggest party
Saturday the Military will be honored with Red, White, and Cue (get it) and PLUS
Be one of the 5,000 guests to receive a FREE barbecue meal on Saturday ONLY!
Sounds like fun?  Of course it does.
Wake up to the Majic Morning Show with Angie and Shawn Monday (August 30) around 8:15am and listen for the 'Barbe-CUE' to call in for your chance to win an 8-pack of tickets and enjoy a fun filled day of barbecue!
Since 1989, American Royal has made an impact on the future of Agriculture through Scholarships, Education, and competition.  This non-profit organization had provided opportunities for youth and adults from around the country to compete in their Livestock show, Rodeo, and Horse Shows.
However, their World Series of Barbecue is their most popular and biggest fundraiser and all together they have given over $1 million annually for youth and scholarships and ag education.
General and VIP tickets are available by clicking here!
Don't miss the World Series of Barbecue at the Kansas City Speedway the weekend of September 16 in Kansas City and support a great cause!
Barbecue is BACK…..
Contest Rules – World Series of BBQ