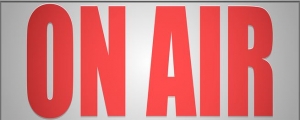 Weekday Mornings Starting at 5:30
Weekday mornings from 5:30-10:00am. News and weather from our friends at KSNT. Tons of prizes and fun features every day!
MEET THE GANG
CONNECT WITH THE SHOW!
Join us on Facebook, Twitter and Instagram
Join Sean Kelly on Instagram Facebook or Twitter. 
You can also call or now TEXT us on the Dog Day Afternoon Text Line at 1-877-297-1077
WHAT'S THE BUZZ
Between 6:15 and 6:20, Angie and Sean talk to KSNT news anchors Brittany Moore and David George about what is trending in Topeka! You can watch us by clicking on the logo above.
KTMJ FOX 43 AM LIVE
Angie & Sean join Erin La Row and David George each morning at 7:20 to discuss what is happening around Topeka.
MONDAY'S
TELL ME SOMETHING GOOD @ 6:50
If you want to start your day off on a good note, then make sure to tune in each weekday morning. We will feature a local or national feel good story that will make you feel good before you head out the door.
FRIDAY'S
Dialogue With Drake @ 7:15
Can a second grader be smarter than Sean? Listen in each Friday to find out what words of wisdom this charming boy will give you. Sponsored by Crown Automotive of Lawrence
CONTESTS THAT WE PLAY
Street Smarts
No Think Tuesday's
Chipmunk Theatre
Guess Who
Fact Or Fake
.
EMAIL THE MAJIC MORNING SHOW
Have a comment or question about the Majic Morning Show? Do you want to share a show idea, or need advice on something going on in your life? We'd love to hear from you, so send us an email. (Remember, we may use it on the air)
Studio@KMAJ.com
Personalities Associated with the show:

Angie Stevens

Angie Stevens joined the Majic Morning Show at the beginning of 2016 after management decided the morning show needed a jolt of estrogen added to the morning show. Angie brings all things girly to the show. She was born and raised in Texas. She loves to travel, spend time with friends and family, ride roller coasters…Read More

Sean Kelly

Sean Kelly joined the Majic Morning Show on June 25, 2018. Sean has some big shoes to fill here at 107.7, as his predecessors, Hooker and Manns, were on the morning show for 33 1/2 years. Sean was raised in Illinois. He has two teenage daughters...Natalie & Isabelle. He also is engaged to his wonderful better…Read More