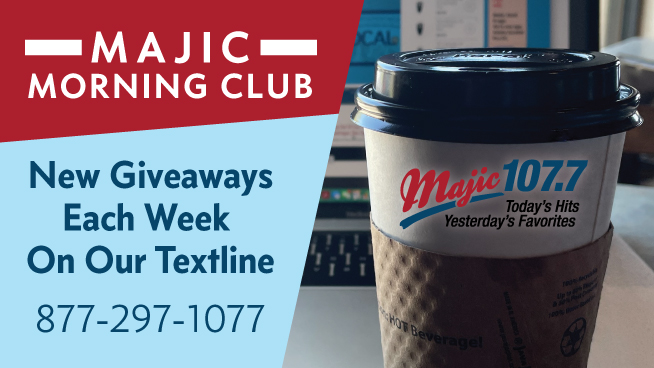 Wake up with Majic Morning Show for a new chance to win each day!
Listen for a new keyword at 6:15 AM Monday through Thursday on-air during the Majic Morning Show. Then text that keyword to 877-297-1077 to enter.
Get your entries in before 7:15 AM the next day when we draw the winner.
__________________________________
Past Contests:
Official Rules – Majic Morning Club – Bonkers
Copy of Official Rules – Majic Morning Club – Weather Room
Official Rules – Majic Morning Club – Baby Shark
Official Rules – Majic Morning Club – PB Hotel
Official Rules – Majic Morning Club – Tom & Jerry
Official Rules – Majic Morning Club – Red Robin