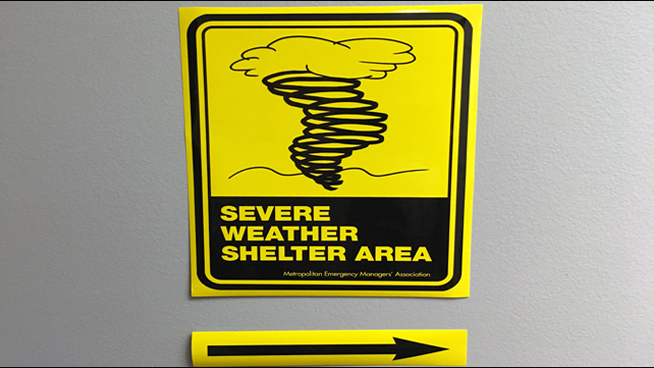 The National Weather Service in Topeka, Carstar and our radio station encourage you to be ready for impending lightning, tornadoes and thunderstorms.
Preparedness and Awareness. Ask yourself what YOU would do in case of severe weather. Do you have multiple ways to receive alerts? Do you have adequate shelter & supplies?
HERE'S HOW TO RECEIVE THE WARNING
Tornadoes pack some of the fastest winds on Earth and are deadly to anyone caught in their path. Kansas averages 80 tornadoes per year but has seen up to 187, with the peak tornado season running from April to June. According to the NWS:
A tornado is a violently rotating column of air extending from the base of a thunderstorm down to the ground. Tornadoes are capable of completely destroying well-made structures, uprooting trees, and hurling objects through the air like deadly missiles. Tornadoes can occur at any time of day or night and at any time of the year. Although tornadoes are most common in the Central Plains and the southeastern United States, they have been reported in all 50 states.
HERE'S A TORNADO SAFETY CHECKLIST FROM THE RED CROSS. 
Floods kill more people in the United States each year than any other thunderstorm-related hazard. Many flood deaths are caused by people driving into flooded roads and are easily preventable.
Get info on Flood Safety here. 
Thunderstorms can produce a wide variety of dangerous weather in addition to tornadoes and floods. Large hail, damaging winds, and lightning are all potent and deadly weapons in a thunderstorm's arsenal.
You can always get proper Severe Weather coverage on air with our radio station, thanks to our weather partners Channel 13 and CARSTAR.