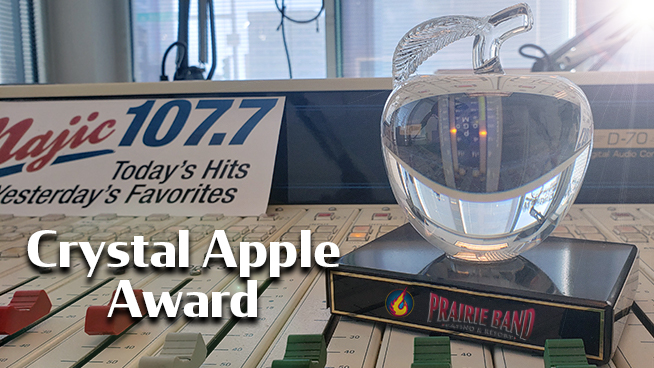 If you know a teacher, coach, school administrator or office worker that deserves to be honored for their work, nominate them for Majic 107.7's Crystal Apple Award. See how to make your nominations below.
Each month Majic will select an individual and honor them online and on-air. Plus, the winner will receive the following:
Each monthly winner will qualify to receive our Grand Prize at the end of the year:
Tell us about someone that deserves to be honored by emailing studio@kmaj.com. Include the name of the person you're nominating, information on why that person should win, and contact information (email and phone number), along with the name of the school at which the nominee works.
---
---
2022 Winner Hall of Fame