---
The 8th Annual Topeka EasterFest is back on April 8th, at the Great Overland Station!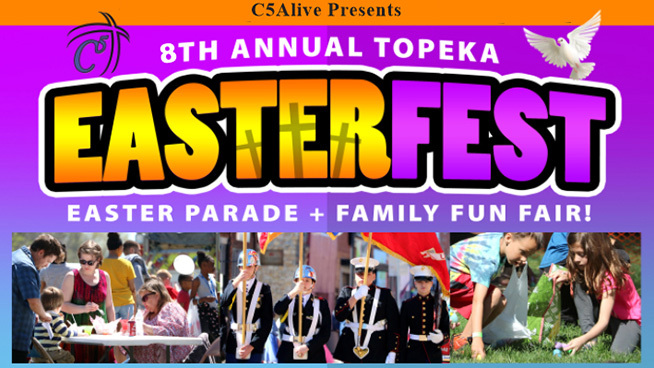 ---
Topeka's favorite Easter tradition is back again with even more fun in store for this year! They will have tons of family friendly activities, kids games, a parade, food trucks, & live music, with over 80 vendors both inside and outside Great Overland Station. Proceeds from EasterFest will go to the benefit of local non-profits and charities. So come on out and celebrate with the community!
---
EasterFest Full Schedule — Apr. 8, 2023
8:00 am: Great Overland Station open for vendor/entertainment set-up.
8:00 – 9:50 am: Staging for the Topeka Easter Parade in the south parking
lot at Garfield Park. Enter from NE Monroe St. to line up and register.
10:00 am – 3 pm: Food Trucks open for business. (Some will open early)
10:00 am: Parade begins, and goes from Kansas Ave. at Soldier St. south through NOTO to RR tracks at
Norris St. (Parade will disperse at Veterans Park next to bridge)
10:00 am – 3 pm: Fun Fair open with games, entertainment, Vendor Market & Health Fair.
11:00 am: Following the Parade, the free Easter Egg Hunt begins on the
grounds of Great Overland Station!
12:00pm, 1pm & 2:00pm: Cupcake Walks – Win fresh cupcakes if you are standing on the lucky square!