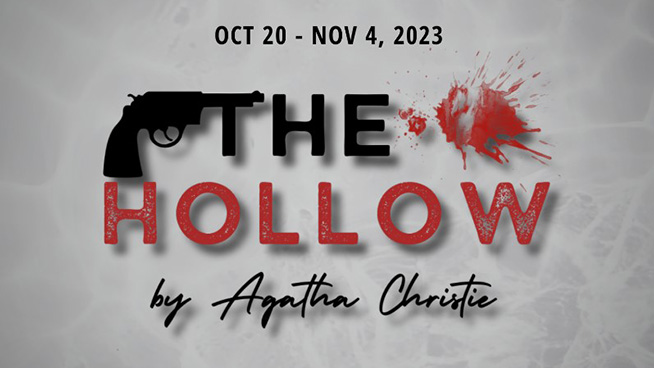 An unhappy game of romantic follow-the-leader explodes into murder one weekend at The Hollow, home of Sir Henry and Lucy Angkatell, arguably Christie's finest comic grande dame. Dr. Cristow, the Harley Street lothario, is at the center of the trouble when, assembled in one place, we find his dull but devoted wife, Gerda, his mistress and prominent sculptor, Henrietta and his former lover and Hollywood film star, Veronica. Also visiting are Edward and Midge, whose romantic assertions are likewise thrown into the mix. As the list of romantic associations grows so does the list of potential suspects when Cristow is shot dead. Nearly everyone has a motive, but only one of them did the deed.
THE HOLLOW
Is presented by arrangement with Concord Theatricals on behalf of Samuel French, Inc.
www.concordtheatricals.com
Venue: Topeka Civic Theatre
Founded in 1936, Topeka Civic Theatre is the oldest continuously running community dinner theatre in the country. In July of 1999, TCT completed construction on our new home in the former Gage Elementary School. The school was built around 1929 and is rich in architecture and design.
3028 SW 8th Ave Topeka
Topeka, KS 66606
Phone: 7853575211
Hours: Tues - Fri | 10am-6pm