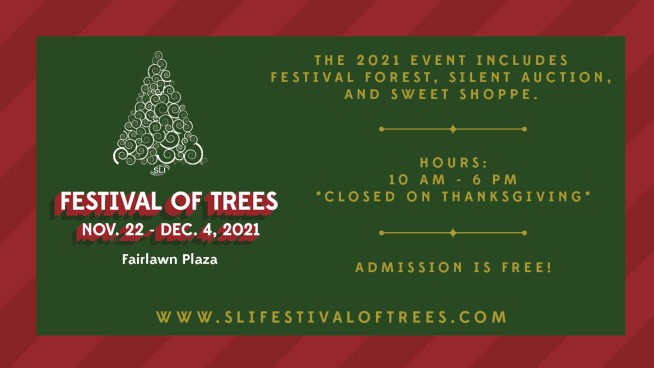 A 44-year tradition is returning this year to the Capital City!
Join Success Learning Inclusion and Majic 107.7 for the 2021 SLI 'Festival of Trees' returns to Fairlawn Plaza Monday November 22nd – Saturday December 4th.
Get into the holiday spirit as you and your family can see beautiful designed trees, wreaths, and participate in the silent auction where new items are added weekly and find that special stocking stuffer.
Also, you can pre-order some holiday goodies from the Sweet Shoppe right now by clicking here to see all the delicious items and treats for your holiday gatherings and parties.
Want to help spread some Christmas cheer?
Volunteers are needed to ensure this event will be a success and to get more information and to sign up click here.
The 2021 Festival of Trees is closed Thanksgiving day.