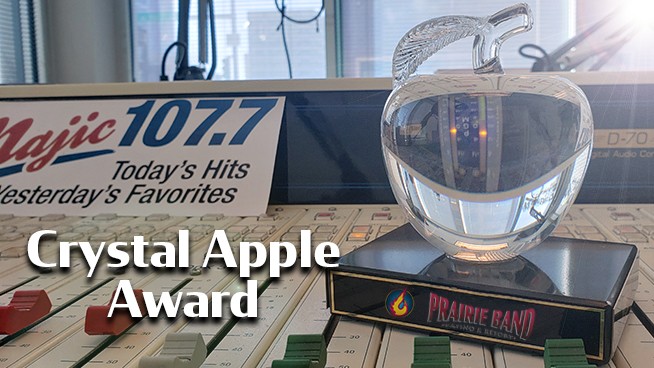 It is a familiar saying "Not all heroes wear capes" because right here in Topeka you can find a local hero right at French Middle School.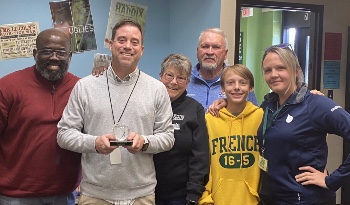 Allow me to introduce you to Scott Ritter, who is an 8th-grade English Teacher according to Audry Pulley he takes the time to get to know his students and their families.
Audry had the privilege of having her three children (2 boys, and 1 girl) in Mr. Ritter's class and her son Colton got to know him by managing Tennis as a 6th grader. Mr. Ritter was excited to have him because of his brothers and Colton went from manager to tournament champion last spring.
Mr. Ritter is very hands-on and even when Colton's grades started to slip he stepped right in to assist in getting him back on track because he wants the best for his students.
However, through a tragedy within Audry's family, it was Mr. Ritter who went above and beyond to check on their wellbeing and to assist in any way possible.
Here's what Audry had to say about Mr. Ritter's kindness:
When you have your son's teacher asking how you are and how the kids are, it's heartwarming. Not everyone does that. He then took the time for several weeks to pull him aside and just check on him. I think Colton needed that and I'll never be able to repay his kindness. The school gives out PRIDE awards every month. Perseverance, Respect, Integrity, Dedication and Engagement.
Because of Mr. Ritter's thoughtfulness, we are going to award him the following:
A Crystal Apple Award with his name on it
A prize package from Prairie Band Casino
Also, French Middle School will be in the running for a $1,000 donation which will be given away in January of 2024.
In the spirit of Thanksgiving, we are very thankful for local teachers in Shawnee County like Scott Ritter and you are thankful for your favorite teacher, principal, office administrator, or coach you can nominate them for our Crystal Apple Award as we get ready to close out the calendar year in December by emailing us at [email protected].