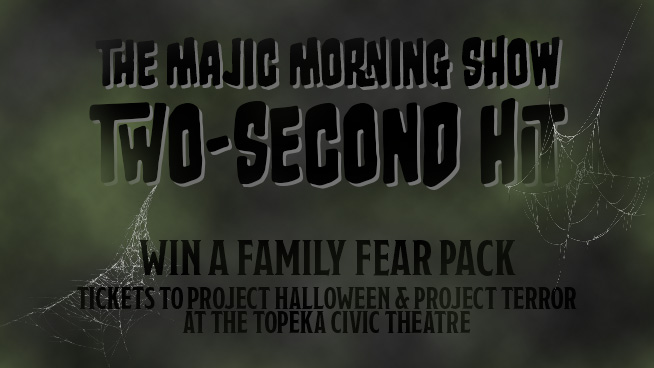 Are you ready to be spooked? Majic 107.7 is giving away four Family Fear Packs for a time of chills and thrills for all ages!
From October 10th to October 13th you have the chance to win your Family Fear Pack. Listen during [ADD TIME HERE] to guess the Halloween-themed song then call in with the right answer.
Family Fear Packs include one pair of tickets to Topeka Civic Theatre's shows:
Project Halloween – A thrilling quest to find the missing "Book of Spook" and save Halloween. Encounter mermaids, centaurs, fairies, and other mythical beings in the magical land of Mythica.
Project Terror – A cursed curiosity shop filled with bloodthirsty creatures, haunted objects and damned corridors.
Don't miss out on the family fear!