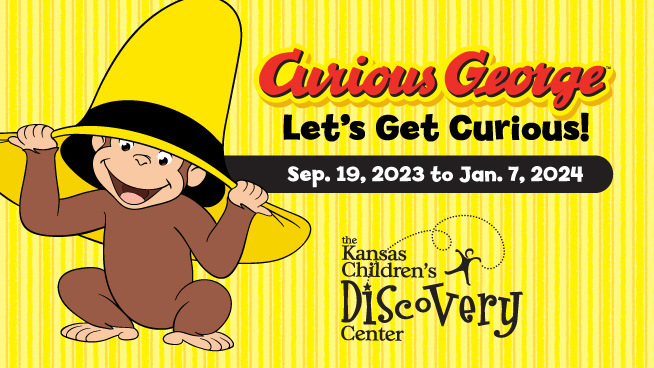 Tune in to the Majic Morning Show every morning September 18-22 for the One Question Quiz and your chance to win a four pack of tickets to Curious George at Children's Discovery Center + a $50 gift certificate to Bonker's!
The curious little monkey is coming to the Children's Discovery Center! The insatiable curiosity of Curious George – who has captured the imagination and hearts of millions of children and adults for 65 years – comes to life in the fall of 2023 in Topeka! The Kansas Children's Discovery Center will present the "Curious George: Let's Get Curious!" exhibit from September 19, 2023 to January 7, 2024 which will introduce young children to Curious George's world and lead visitors on a fun, meaningful interactive math, science and engineering-based adventure.
Based on the familiar characters in H.A. and Margret Rey's stories, "Curious George: Let's Get Curious!" inspires young children's natural curiosity as they explore early science, math and engineering through hands-on interactive play. This exhibit will be included in the cost of regular admission.