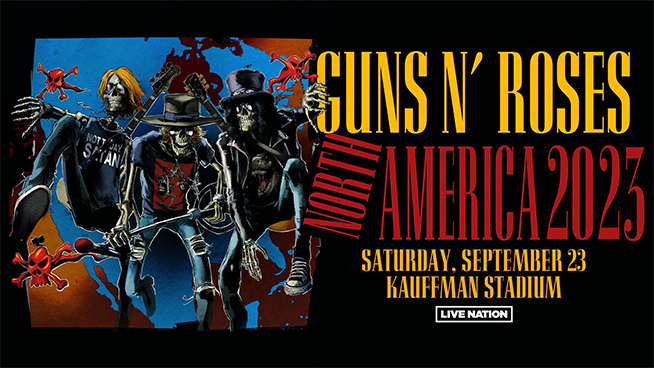 Are you ready to rock with Guns N' Roses?
Join Robert at Sac & Fox on Saturday, September 16th from 5 pm-7 pm for a chance to win tickets to their show in Kansas City at Kauffman Stadium.
Stop by to chat, enter for tickets and also have a good time. Enjoy slot machines, poker, bingo and more! Don't miss this chance to have a fun night at Sac & Fox Casino and win tickets to see Guns N' Roses.