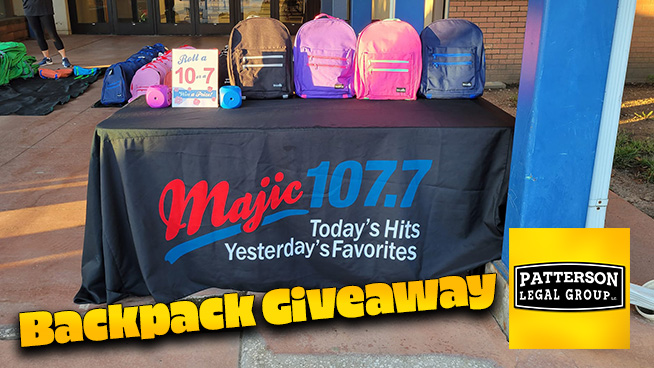 Patterson Legal Group will host a backpack giveaway on Thursday, August 3rd at Heritage Hall located in Stormont Vail Events Center (SW 17th St, Topeka). During this free event, their staff will give away backpacks stuffed with school supplies from 5:30 p.m. through 6:30 p.m., or while supplies last. The law firm decided to host the backpack giveaway as a means to help offset cost burdens often associated with preparing for a new school year.
"As a business owner, I understand the challenges faced by families trying to navigate rising costs associated with back-to-school preparations. It is with heartfelt sincerity that our team is honored to once again host a free backpack giveaway in Topeka, aiming to support struggling families in their journey towards a successful new school year. We believe that every child deserves an equal opportunity to thrive, and we are committed to making a positive difference in our community," expressed Gary Patterson, Managing Partner.
For more information about the Patterson Legal Group Topeka backpack giveaway, please contact Ella Reusser with Patterson Legal Group at (888) 687-2400
You can also contact Patterson by sending a direct message through their Facebook page.