---
The 3rd Annual 'Women on Wheels' Car Show is Back!
Saturday, June 3 @ 4:00pm-7:00pm. | Washburn University Parking Lot 7 (MacVicar & 19th St)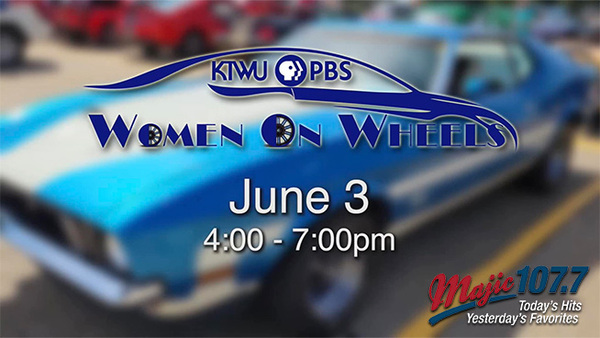 Do you have a sweet ride you want to show off or are you tired of the same boring car show that's obviously geared towards old men? KTWU is continuing to put a refreshing twist on what they noticed was missing from the majority of cars shows in this area. Starting back in 2021, they hosted their first inaugural 'Women on Wheels', the only show that puts women first when showing off their unique vehicles. They are now in their third year and are revving up for another fantastic showing!
Join Majic Morning Show Co-host Danielle Norwood on Saturday, June 3rd as the women with the hottest cars, bikes, trucks and even tractors will come to compete and show off! Women on Wheels will take place at Washburn University Parking Lot 7 (MacVicar & 19th St) from 4:00 pm – 7:00pm. You can pre-register by May 26 for only $25 or from May 27 – June 3 for $30.
Vehicles will be placed in the following categories:
1. Vintage Stock 1986 or Older
2. Contemporary Stock 1987 – present
3. Modified / Custom
4. Motorcycle (3-Wheeler, Bike and More)
5. British
6. Jeeps / Trucks / 4 Wheel Drive
7. Other
*Men are always welcome to register but this show is for the ladies and men will not be eligible for any awards, sorry fellas.