---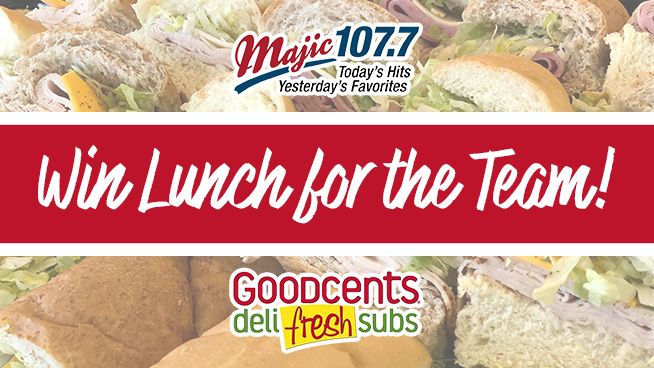 Amber is our resident Boss Babe, and she knows how important it is to show your team how much you appreciate them. From a basket full of Easter candy, to handmade Christmas treats, to monthly team lunches… they allow our brains to breathe and can help refresh and motivate.
Which boss has the 'Goodcents' to get lunch for their office? It could be YOU! Majic 107.7 has your chance to win a large party tray, cookies and chips from Goodcents Deli Fresh Subs. To enter, send an email to [email protected]. Make sure to tell us who you are and where you work.
Two times each month, Amber Lee will select a new winner and deliver lunch. Hopefully, the winners have the 'goodcents' to be listening to Majic 107.7 when she arrives. 😊
Large tray includes five 16" subs, serves 12-15 people.