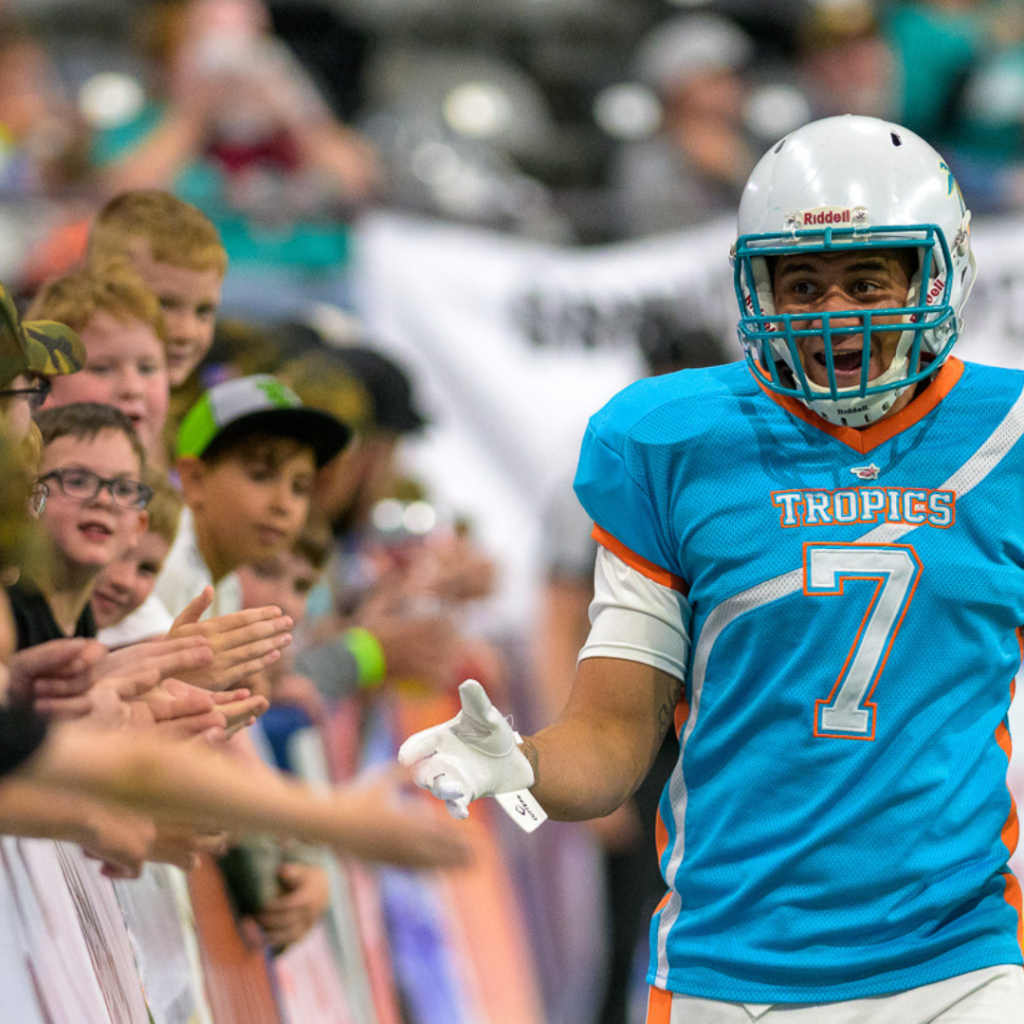 The Stormont Vail Events Center is excited to kick off Topeka Tropics Arena Football's second season on Monday, March 13, 2023 at 7pm. You can get one free kids ticket (for ages 12 and under) to the home opener with each adult regular-priced ticket purchase. To get this offer, head to the Box Office at The Vail, as this deal is not good online.
The Topeka Arena Football team is part of the Champions Indoor Football League. Season tickets and individual game tickets are available now on Ticketmaster.com or the venue Box Office.
Get behind-the-scenes insight, meet the players, check out the new merch & more by following the Tropics on the Topeka Tropics Facebook.
Home Game Schedule:
Topeka Arena Football vs. Salina Liberty – Mar 25, 2023
Topeka Arena Football vs. Omaha Beef – Apr 01, 2023
Topeka Arena Football vs. Souix City Bandits – Apr 22, 2023
Topeka Arena Football vs. Billings Outlaws – May 06, 2023
Topeka Arena Football vs. Southwest Kansas Storm – May 20, 2023
Clear Bag Policy
The Vail has implemented changes to our policies and procedures, in order to help ensure the safety of our patrons and our staff.
✅Implementation of the Clear Bag Policy (Purses, backpacks, etc. not allowed)
✅Implementation of Magnetometers at arena entrances
✅Full cleanings conducted between events
✅Mobile Tickets

Click here to view Prohibited Items