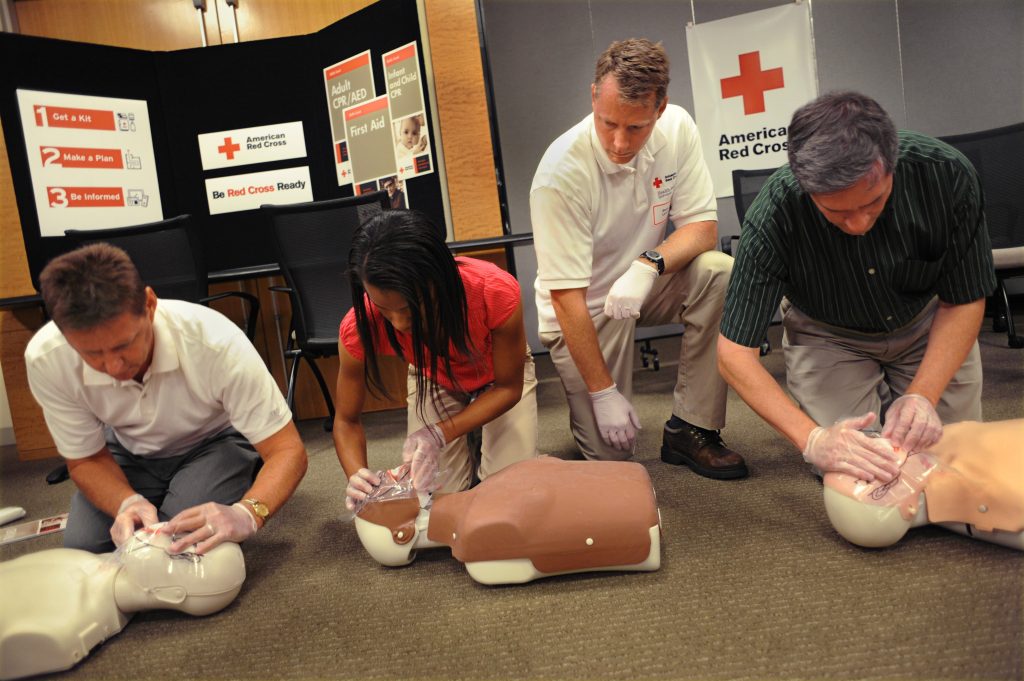 Millions of people watched in shock as Damar Hamlin, Buffalo Bills Football Safety for the National Football League, collapsed after what appeared to be a routine tackle during a game against the Cincinnati Bengals on January 2, 2023.
Although Damar's condition was certainly a high-profile case, according to the American Heart Association's 2022 Heart and Strokes Statistics Update, "there are more than 356,000 out-of-hospital cardiac arrests (OHCA) annually in the U.S., nearly 90% of them fatal."
While stats like these should be enough to encourage the public to seek CPR training, more of an interest has developed lately, possibly because of Hamlin's accident. Jane Blocher, Executive Director of the American Red Cross Greater Kansas Chapter, says the life that could be saved might be your own.
"The top reason you need to take a CPR class is because you could save someone's life. Approximately 400,000 people die each year from cardiac arrest. Performing CPR helps preserve the person's brain function during cardiac arrest and increases the chance of keeping them alive! The more people who take the time to be trained, the better the chance you'll be able to save someone's life, and if ever needed someone will be there to save YOURS!"
To find out the date and time of Red Cross CPR courses in our area, click here.
Fortunately, Damar Hamlin's story seems to be turning into a happy ending, as he is recovering nicely. Dr. Lee A. Norman, MD, MHS, MBA, and Senior Medical Director for OptumCare Kansas City, says that Hamlin's story doesn't have to be unique to him. A few hours of our time can help us save a life.
"Damar Hamlin serves as a sobering reminder that people of all ages and health status – even premier athletes – can have sudden cardiac arrest without notice. And there are many causes: certain viral illnesses, medications, direct chest trauma, and airway obstruction, to name but a few.  The more people who are trained in CPR, the more likely we are to rescue those to whom this happens."