---
The switch has been flipped! We are fully in the Christmas spirit here and we want to spread the holiday cheer with you! So, what better way to do so than by letting the iconic David Foster and Katharine McPhee Foster share their joyous take on Christmas? Get out the Christmas tree and hang your lights as you listen to the Fosters share their stories of Christmas, while they play some of their favorite Christmas songs to get you into the holiday spirit.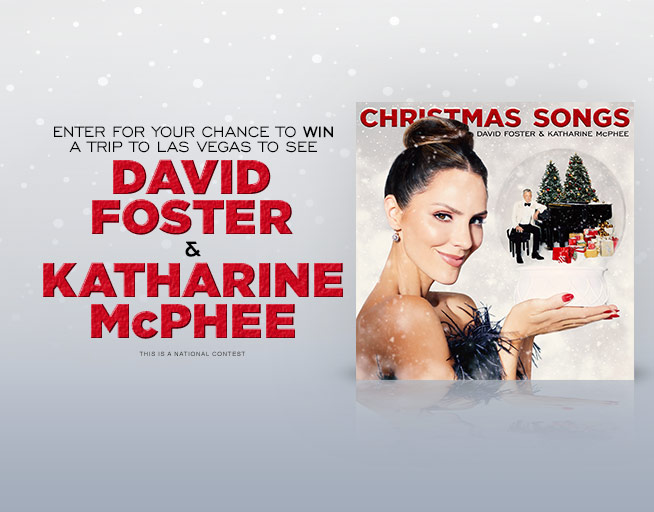 David Foster is a world-renowned musician with 16 Grammy awards and over 40 nominations! He has also produced 4 out of the top 15 Christmas albums of all time.
Katherine McPhee Foster, is a multi-talented musician, actress, and jewelry designer. She was runner-up in the 2005 season of American Idol.
The Fosters are releasing their first album as a married couple on November 25th, titled simply "Christmas Songs." This marks the first time in 17 years the couple has recorded music together.
We are very excited for the Fosters to share their wonderful Christmas feelings so be sure to tune in!
The Celeb Hosted Christmas specials are sponsored by Mercury Broadband.com. Get connected today!
---