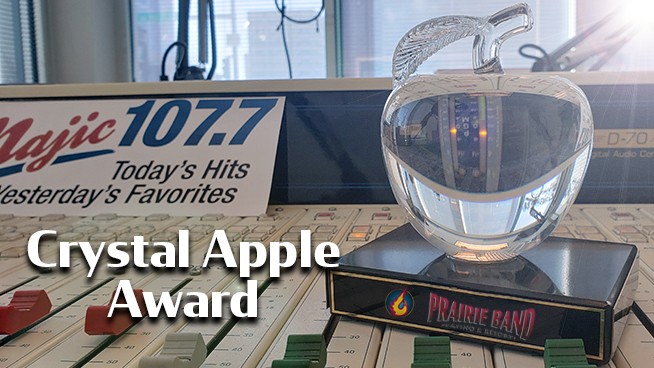 Not all heroes wear capes and October's Crystal Apple Award recipient is serving up the right formula for her students.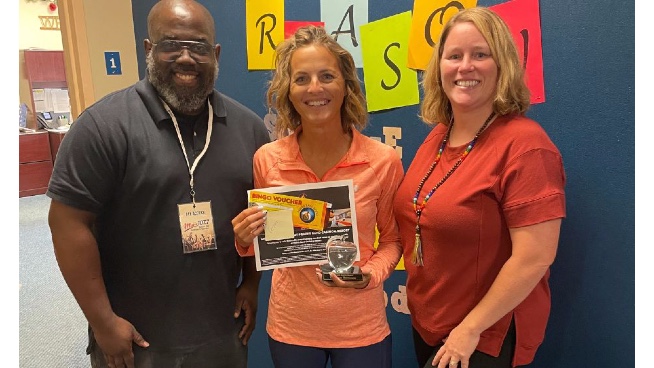 Meet Mrs. Courtney Halverson, and for fifteen years she has been teaching at Chase Middle School here for Topeka Public Schools USD 501. Courtney not only teaches AVID (Advancement Via Individual Determination) and Physical Education but is also the head girl's tennis coach.
It was her fellow teacher Rebecca Wedeking who noticed Courtney's dedication and sent us this letter recognizing her hard work.
Courtney is one of the most consistent and creative teachers I have ever met. She organizes various family engagement nights and participates in the district wellness program.  Courtney donates hours and hours of her time to organize and execute the school end-of-semester reward called the winter Olympics in December.  I can't say enough about how big of an asset Courtney is to the Chase community.  Her love and passion for our students is infectious.  She quietly goes above and beyond and is deserving of some recognition. 
As a token of appreciation for teaching at Chase Middle School, Mrs. Courtney Halverson will receive the following gifts:  
Additionally, Chase Middle School is vying for a $1,000 gift that will be delivered in January 2023.
Please submit an email to Studio@KMAJ.com if you know a teacher, office worker, administrator, or coach who merits the Crystal Apple Award.