Hairball is coming to Topeka and we are giving you a chance to win free tickets! It's so easy to win too, all you have to do is listen to Majic 107.7 everyday from September 12th – 16th for a special keyword that you will then text in to 877-297-1077. After you do that you will be entered in the drawing for a pair of Hairball tickets at Topeka Performing arts Center on September 30th and a $50 Red Robin Sweet Deal!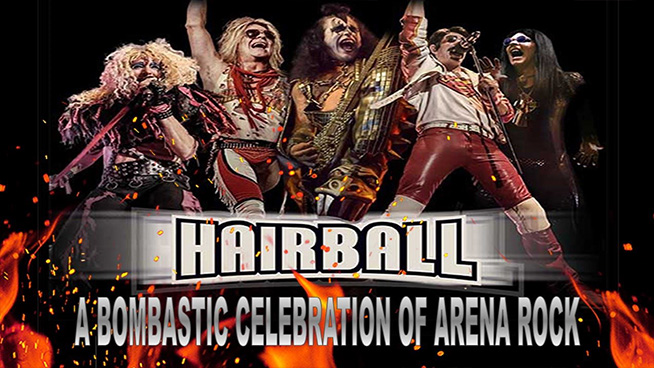 Hairball is a Rock & Roll experience you have to see to believe. It's unlike any other rock concert you have seen before, with the lights, sounds, fire & smoke, and the screaming ecstatic fans. Just imagine getting to see all the iconic rockers that you love like Van Halen, Queen, Aerosmith, Kiss, Motley Crue and so much more all in one place for one show. That is what you get with Hairball.
Vocalist Joe Dandy, Kris Vox, and Dave Moody put on the most mind bending and accurate portrayals of the biggest bands of all time! They take you on an insane trip performing an entirely new rock concert in the blink of an eye! Hairball is true Rock & Roll.
Tickets on Sale Now:
Contest Rules: