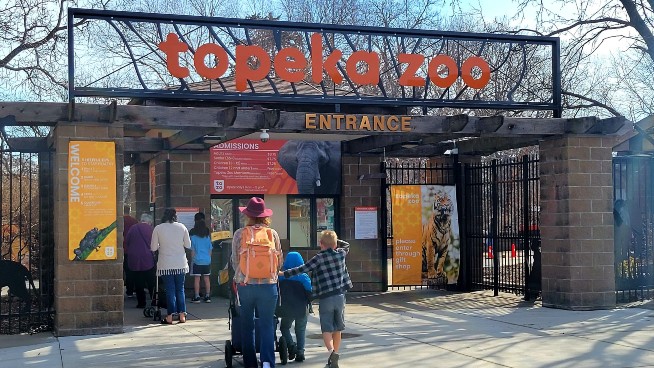 The weather is changing and the days are getting longer. That means Spring time is coming and many of our children will be preparing for Spring Break activities.
Now before you start planning that family road trip, there are plenty of family fun activities right here in the Capital City and surrounding areas.
Looking for something to do during Spring Break? Below are some fun activities for the kiddos and even some adult fun you can participate right in our own backyard.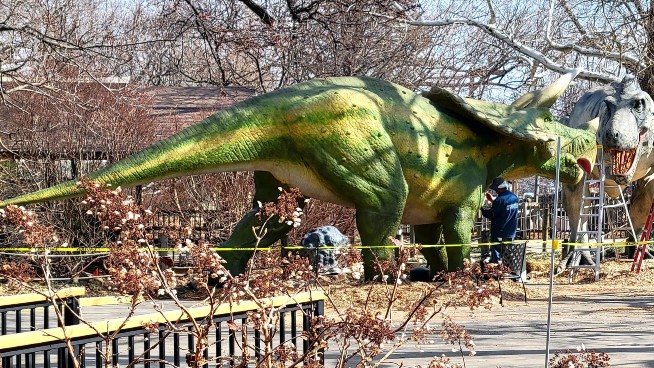 The dinosaurs are invading the Capital City! Topeka Dino Days is a four-month-long celebration featuring incredible dinosaur-themed exhibitions, activities, and events at various locations throughout Topeka, Kansas.
Dinosaurs Alive – Imagine walking among the dinosaurs… You can this spring at Topeka Zoo. Dinosaurs Alive features life-sized, animatronic dinosaurs that move, and make sounds… just like the creatures that used to roam earth. March 10th – June 30th at Topeka Zoo. To purchase tickets click here.
The Sue Experience – Step into the world of SUE the T. rex at Great Overland Station until May 1st, to uncover the mysteries about the life of this fearsome fossil. This newly updated exhibit, all the way from Chicago's Field Museum is part of an immersive, multi-sensory experience. To purchase tickets click here.
Tiny Titans: Dinosaur Eggs & Babies – Visitors young, and young at heart, will enjoy learning about dinosaur eggs, nests, and babies through colorful, hands-on, interactive experiences that include a collection of real life dinosaur eggs going on now until May 30th at Kansas Children's Discovery Center. To purchase tickets click here.
The Harlem Globetrotters Stops Through The Capital City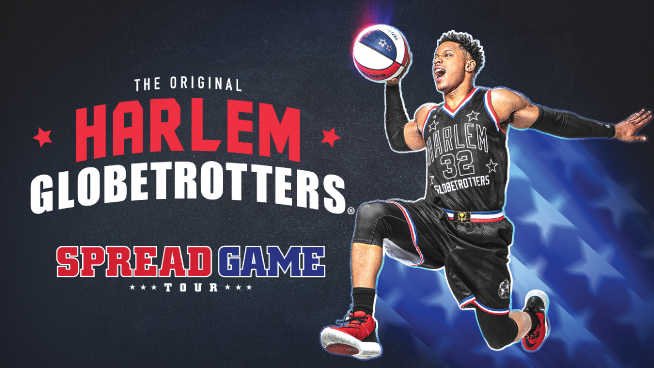 The world famous Harlem Globetrotters are coming to the Stormont Vail Events Center for their 2022 Spread Game Tour honoring the legend of Curly Neal. On Thursday March 24th bring the entire family out for an unforgettable night of ankle break cross overs , ball handling wizardry and the all new slam dunk contest! Get your tickets here!
ST. PATRICK'S DAY WEEKEND IN TOPEKA!
Blarney Breakfast will be held on March 12th, 2022. From 7 to 10 a.m., the Blind Tiger Brewery & Restaurant will provide an all-you-can-eat breakfast buffet. Come out and meet celebrity servers Shawn Knight, Danielle Norwood, and Amber Lee from Majic 107.7 and celebrate with them for a good cause. Also, enjoy a delicious breakfast, Blind Tiger brews, entertainment, and more. Don't leave their tip jars half-empty; all revenues go to the Capper Foundation, which helps people with impairments.
KSNT Presents The Topeka St. Patrick's Day Parade
It's officially March and that means that it's time for the annual KSNT sponsored Topeka St. Patrick's Day Parade which is set to march down Kansas Ave. on Saturday, March 12, 2022 at noon.
Kevin Regan will be featured as the Grand Marshal of the parade with Cecelia and Stella Finan appearing as the co-parade Princesses.
TOPEKA TROPICS FOOTBALL
Football is back in the Capital City! Come out and support our very own Topeka Tropics as they kick off their inaugural season with a home opener against the Salina Liberty at Stormont Vail Events Center on March 19th. The Topeka Arena Football team play six home games and is part of the Champions Indoor Football League. Get your tickets by clicking here.
As you can see, there are so many activities going on within #TopCity to keep you, your family, and even out of town guest occupied during this Spring Break.
Get more activities from our friends at Visit Topeka and Happy Spring Break!