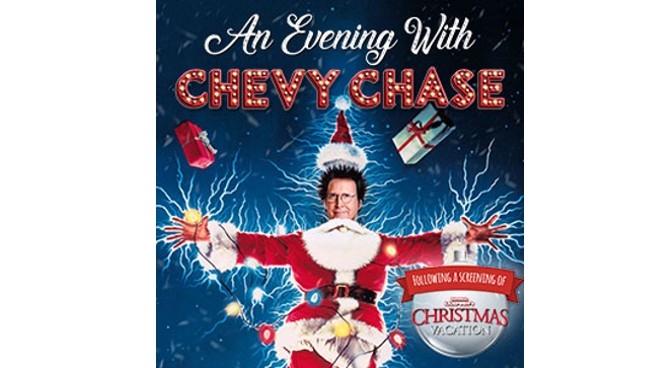 Comedy legend Chevy Chase is spending the holidays in the Capital City and Amber Lee wants to put you on the guest list.
For one night only the Topeka Preforming Arts Center is hosting the Patriarch of the Griswold family as they celebrate the 30th Anniversary of 'National Lampoon's Christmas Vacation' for a live Q & A and then watch one of the '57 Best Christmas Movies' of all time according to Esquire Magazine on Wednesday, December 23, 2021 at 7 pm.
Here's what you have to do to win:
Listen to Amber Lee, weekday afternoons December 13-17. Each day at about 3:45 pm she'll give you a new keyword. Send the correctly spelled keywords to our Dog Day Afternoon Text Line at 877-297-1077 for your chance to win 2 tickets so you can spend An Evening with Chevy Chase at TPAC.
If you're as big a fan of the movie as Amber is, you'll quickly recognize that each keyword comes directly from a famous line in Christmas Vacation.