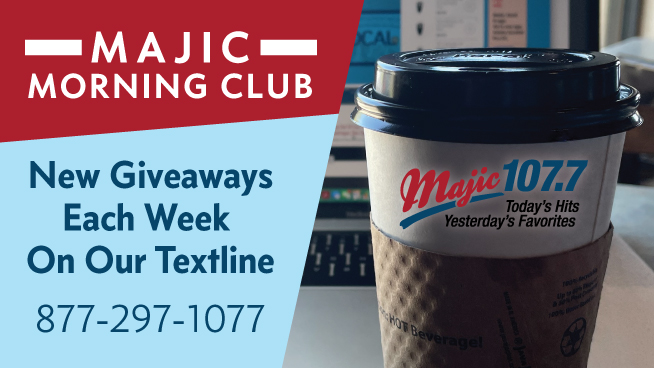 Need a good stocking stuffer for the kids? Then the Majic Morning Show with Angie and Shawn got just what you need by being a member of the Majic Morning Club!
Listen November 22nd – 24th around 6:15 am for the daily Majic Keyword for your chance to win a $50 gift certificate to Bonkers in Topeka and then text that keyword to our Dog Day Afternoon Text Line at (877) 297-1077.
Bonkers is an exciting mix of games, food, and fun for the whole family. All the latest games, delicious food, and great prizes for everyone. Bonkers is the perfect birthday party location!
Make sure you wake up with the Majic Morning Show Monday – Friday at 5:30 am on Majic 107.7!