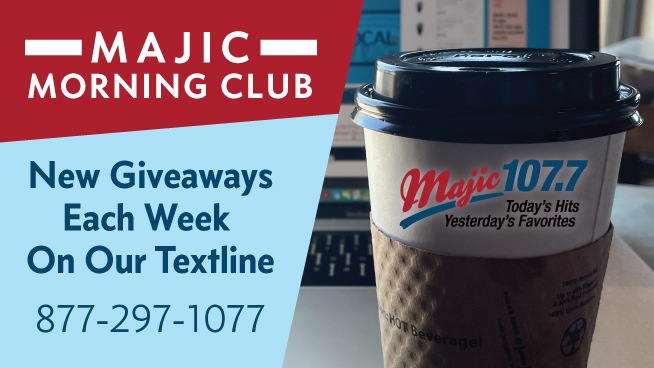 Now that Majic 107.7 is in FULL holiday mode the Majic Morning Show with Angie and Shawn are giving their listeners some pre-holiday stocking stuffers just for being apart of the Majic Morning Club!
Listen November 15th – November 19th around 6:15am for another Majic keyword during the Majic Morning Show then text that keyword to our Dog Day Afternoon Text line at 877-297-1077 for you to qualify and win a $45 BINGO Package, $50 to Ember's Bar and Grille, inside Prairie Band Casino and Resort.
If it's only for a night out or a night away Prairie Band Casino gives you more ways to play!
Make sure you set your alarm and wake up with the Majic Morning Show starting at 5:30 am on Majic 107.7.