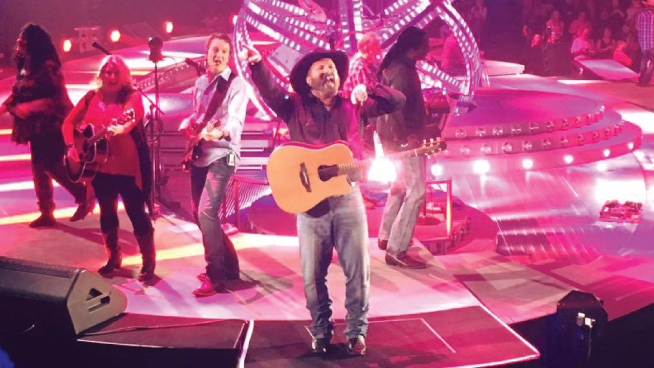 One of the most successful superstars of the last 30 years will play the loudest stadium… Garth Brooks at Arrowhead Stadium! We want to give you a chance to win 2 tickets to see him perform live in concert on August 7th.
Join Angie and "New" Shawn from the Majic Morning Show at Juli's Coffee and Bistro on Thursday, August 5 from 6 to 9am. They will be set up broadcasting live and signing you up for a chance to win a pair of Garth Brooks tickets and a parking pass. The winner will be drawn at 9am. While you're there grab a coffee and breakfast from the delicious Juli's!
Juli's Coffee and Bistro is located at 911 S. Kansas Ave. Topeka, KS. 66612. Try their new Hawaiian coffees and teas grown and roasted in the USA! Find out more details and their full menu HERE!
Official Rules – Giveaway At Juli's – KMAJ-FM