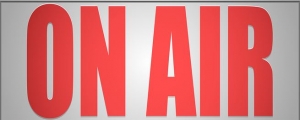 Weekday Mornings Starting at 5:30
Weekday mornings from 5:30-10:00am. News and weather from our friends at KSNT. Tons of prizes and fun features every day!
MEET THE GANG
CONNECT WITH THE SHOW!
Join us on Facebook, Twitter and Instagram
Join Sean Kelly on Facebook or  Twitter.
Or call us at 1-877-297-1077
WHAT'S THE BUZZ
Between 6:15 and 6:20, Angie and Sean talk to KSNT news anchors Brittany Moore and David George about what is trending in Topeka! You can watch us by clicking on the logo above.
KTMJ FOX 43 AM LIVE
Angie & Sean join Erin La Row and David George each morning at 7:20 to discuss what is happening around Topeka.
MONDAY'S
Street Smarts @ 6:45
We ask you five questions and then those same five questions we ask to a person on the street. Correctly match one of the answers and you win the prize!
TUESDAY'S
No Think Tuesday's @ 6:45
Tuesday's are already the most stressful day of the week. Why make you think to win a prize. Angie & Sean ask a very easy question so you can save your brain for later in the day.
WEDNESDAY'S
Chipmunk Theater @ 6:45
Angie & Sean take a song, clip from a TV show or a movie and speed it up to sound like a chipmunk. Guess correctly and win a great prize!
Topeka is a great city and the Majic Morning Show wants to celebrate that. Each week we highlight a person or organization that makes Topeka a "Top City"
If you would like to nominate someone, you can leave a voicemail on our listener line…1-877-297-1077 or email sean@kmaj.com
Wendy's Winning Wednesday @ 8:15
We ask you a question that pertains to the fast food chain. Answer the question correctly and win a $25 gift card to Wendy's
THURSDAY'S
Guess Who @ 6:45
We give you three clues about a person and your job is to correctly guess who we are talking about.
FRIDAYS
Fact or Fake @ 6:45
We give you statements and two are 100% correct and the other is 100% false. Tell us which one is fake and be a winner!
Dialogue With Drake @ 7:15
Can a second grader be smarter than Sean? Listen in each Friday to find out what words of wisdom this charming boy will give you. Sponsored by Crown Automotive of Lawrence
.
EMAIL THE MAJIC MORNING SHOW
Have a comment or question about the Majic Morning Show? Do you want to share a show idea, or need advice on something going on in your life? We'd love to hear from you, so send us an email. (Remember, we may use it on the air)
Studio@KMAJ.com
Personalities Associated with the show:

Angie Stevens

Angie has 16 years of radio experience including mid-days, afternoons, production director and, of course, mornings. Her radio stops have included Tyler, TX, Panama City Beach, FL and Sacramento, CA with experience in CHR, AC, News Talk and Country radio. She loves spending time with family and friends. Originally from Texas, she loves riding roller coasters, playing Texas hold 'em, doing Zumba and cuddling cats. Where you won't find her is anywhere a fish, a spider or a disgustingly, slimy, slithering snake.Read More

Sean Kelly

Sean Kelly joined the Majic Morning Show on June 25, 2018. Sean has some big shoes to fill here at 107.7, as his predecessors, Hooker and Manns, were on the morning show for 33 1/2 years. Sean was raised in Illinois. He has two teenage daughters. And, as you can imagine, they are the love of…Read More